Mobile App Marketing Agency
Your KPIs will met and you will experience unrivaled mobile growth with the support of Business Marketer, a full-service app marketing agency.
Many of the biggest businesses in the world, including Earneasy24, Samsung, and Google, as well as up-and-coming startups, have benefited from our assistance in exceeding their mobile growth goals. We have extensive experience guiding businesses of all sizes to succeed in the mobile market. As an app marketing agency, we have found that success comes from fusing a data-driven strategy with a creative mindset. In order to get people to convert with a low CPI, we assist you in achieving your mobile marketing campaign KPIs in the most economical and creative manner possible.

App Store Optimization, Media Buying, Creative Production, Mobile Strategy, and other services are among the mobile app marketing solutions we offer. Each team collaborates to produce a smooth client experience and effective mobile marketing campaigns for all of our mobile app services.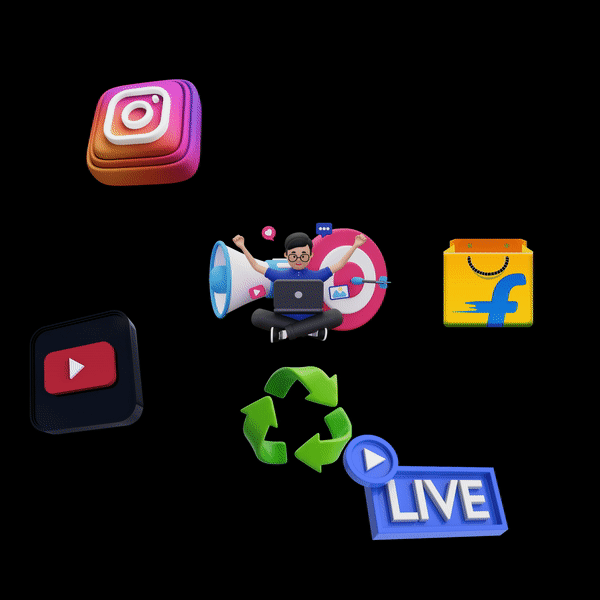 Our App Marketing Services
Business Marketer, a premier app marketing agency, is aware of the dynamic and always-evolving world of mobile marketing. Success depends on creating a user journey that is fail-safe and is based on a thorough understanding of your users. We use a tailored approach to your mobile strategy as a result, providing insights and benchmarks that are exactly in line with your brand. Our team is continually up to date on the newest industry trends, ensuring that we employ the ones that will benefit your organization the best.
Let Business Marketer take your mobile product to the next level. Our tailored, data-driven strategy is intended to assist you in navigating the complex world of mobile marketing and achieving success. As a top agency, we optimize everything from virality features to app retention to increase the value of your users. Based on competitor analysis, setting KPIs, modifying the user funnel, and other factors, our thorough analysis offers actionable insights into your product strategy.
Every effective mobile marketing is built around data. We created our own Analytics and BI capabilities to give in-depth analytics presented in gorgeous visuals, giving you control. As a top app marketing agency, we are aware that analyzing outcomes, tracking campaigns' progress, and adjusting them can be difficult when data is dispersed across several channels and platforms. However, you can clearly grasp exactly what is occurring throughout your campaigns with the help of our BI and Analytics features. With the help of our adaptable tools, you may boost ROI, tighten control, and find previously untapped prospects. For more information on how we can assist you in utilizing data for success, please visit our BI & Analytics service page right away.
In order to boost your app's discoverability and downloads, our ASO specialists assist with keyword research, A/B testing, localization, competitor analysis, and more. We'll examine your app store presence in-depth and make strategic recommendations based on cutting-edge technology and our specially developed methods. Your visibility and conversion rate will rise thanks to our all-encompassing ASO strategy, which will result in an increase in organic traffic.
Ready for a higher ROI and lower acquisition costs? The formula for success has been developed, and CRO is the key. Your key metrics can accelerate and your profits can be multiplied by a high conversion rate. New screenshot types, icons, movies, and other creative materials will be put to the test by our mobile CRO experts. The optimal combinations to promote conversions and continuously improve your assets are determined by us using this hard data.
International success necessitates avoiding a "one-size-fits-all" content strategy. We do more than simply translate your app's title and description into another language in order to carry out successful localization. Our team uses its access to excellent research resources, depth of experience, and local knowledge to add pertinent cultural references to the language and visuals of your app.
Our campaign idea and design approach entails bringing your brand's vision to life with concepts that resonate with the right audience at the right moment, from powerful insights to enormous impact. Presenting your goods or services in a creative approach will motivate potential customers.
At Business Marketer, we develop engaging tales in addition to producing videos for apps. The creative acumen and enthusiasm of our team are our tools for bringing these stories to life with a certain charm that genuinely connects with the audience on an emotional level, grabbing their attention, and assisting your business in realizing its full potential.
09 Social Media Management
Boost the social media presence of your business with the ideal blend of creative and interesting content. Balance what you want your audience to see with what will grab their attention. Change the way people interact with your product by equipping them with a thorough massage plan that is catered to their individual needs so you can make sure they come back for more.
We firmly believe that powerful app store creatives may significantly impact both organic trends and your cost per download. In order to entice people to explore deeper, our creative specialists create distinctive designs that effectively convey your message. Most visitors to an app page decide whether to download it or not in just 3-6 seconds! Please allow us to assist you in turning app store traffic into active users.
User-generated content has a 50% cheaper cost-per-click than normal ads and a click-through rate that is four times greater. As one of the top app marketing companies in the globe, we use our carefully selected Army of Creators to increase awareness of, interest in, and downloads for your mobile app. Our approach focuses on authenticity, which is the only form of money that counts. We believe in the ability of creators to provide content that connects with your audience across all social media platforms.
Our team of specialists will create social media buying and search tactics to assist in getting your app in front of the right users and boosting downloads. We offer insightful data on client involvement as well as VIP support from the biggest social networks and search engines. We have special connections with TikTok Key Agencies, Premier Google Partners, and Facebook Partners to ensure you obtain specialized solutions to improve your success.
We have a thorough understanding of real-time bidding platforms and ad networks, which allows us to deliver outstanding results for your mobile app at reasonable prices. We integrate the appropriate mobile media channels to meet your objectives and KPIs, monitor CPI, and enhance ROI. Deliver the correct message to the right audience at the right time.
Influencer marketing can be transformed from a strategy for brand awareness into the most economical performance driver. We provide a range of influencer marketing options to support the hypergrowth of your company. Influencer analysis, campaign management, content production, and performance evaluation are some of the services we offer. Our team of specialists will collaborate with you to develop a bespoke influencer marketing plan that is suited to the requirements of your mobile app.
Want visitors to buy something? Sign up? Whatever your objective, we provide a data-driven process to influence user behavior. One of the most effective ways to engage your target audience is through email marketing. We will develop targeted campaigns using a combination of content segmentation, personalization, and A/B testing to tailor your users' experiences and offer them value.
With OTT streaming services being used by more than 50% of digital video watchers, we can help you improve your key performance indicators using our OTT advertising services. With the expense of a digital campaign, our customers are able to reach target audiences more effectively and more affordably, appearing in every living room in the entire world.
Our product consultants use a thorough process to create the greatest app experiences. We break down your software into its component parts, analyze each one, provide intelligent recommendations, and optimize each one to ensure product success. We have produced over 200+ apps.
You can influence user behavior by directing it. We will assist you in directing your users exactly in the right direction with our wealth of experience in creating and perfecting hundreds of the most popular apps and products in the world! Our thorough process includes design flow and user journey, resulting in a seamless yet exceptional app experience.
Want to leave a good impression? Please allow us to design the ideal website for your goods! We transform visions into engaging platforms that encourage relationships with your customers using our expertise in web design. From the ground up, we'll develop your website with an emphasis on driving engagement, conversions, and more. As you expand, we'll support your website and make ongoing optimizations.
Why Partner with an App Marketing Agency?
Increase Conversion Rates
The purpose of mobile app marketing companies is to increase your conversion rate - the final goal is to attract more active users. Your app will produce more revenue organically the more installs it receives, indicating a more sustainable long-term growth model.
Utilizing our extensive selection of mobile app services can increase not only your downloads but also the exposure of your business. This then completes the circle since the more installs you continue to generate, the more brand exposure you have.
KPIs are laid out differently for each firm. With our broad range of mobile app services, our mobile marketing agency will help you achieve your goals, no matter what they are. Your KPIs direct every step of the campaign process, and every choice you make will be based on them. You can achieve a distinct KPI with the aid of each app marketing service.
Trackable Results Inform Future Strategy
For your mobile marketing efforts, app marketing companies base their recommendations on data. You can keep track of all of this information to guide your future strategy. You can feel confident in every choice you make and won't ever have to act impulsively.
Expert Industry Knowledge
Our app marketing company is staffed with business gurus who are obsessed with mobile marketing. The best people are handling your campaigns. It's crucial that your campaigns are managed by individuals who are up to date with the most recent developments, trends, and tools in a field this dynamic.
Your brand will expand more steadily the more you use mobile app services from an app marketing agency to develop your strategy and produce both paid and organic growth. The secret to long-term success and a solid ROI year after year is brand sustainability.
Take Down Your Competitors
With over six million apps available, the competition is fierce. Yours will struggle to stand out if you don't take advantage of every opportunity. To outperform your rivals, our app marketing agency can assist with optimizing each app store's ranking criteria, user targeting, and the usage of cutting-edge techniques.
A Few of Our Delighted Clients
Growing together is so much faster!
Why Choose Business Marketer as Your App Marketing Agency?
Since its founding one year ago, Business Marketer has expanded to work on campaigns with more than 600 apps in more than 70 nations. More than one billion people use mobile apps, yet we only work with 46% of them.

To help our current clients launch or optimize their apps, we make use of our experience and share it with them all. We accomplish this by applying unique and creative thinking techniques, coming up with fresh ideas, and transforming our expertise into the products, mobile app services, and procedures we use every day.

We have helped accomplish over 140 million mobile app installs and 225+ Top 10 Chart appearances for our clients' apps. Global companies and creative entrepreneurs from all over the world turn to us because we continually go above and beyond to launch apps into new spheres.

We feel that teamwork is the key to our success and that our wide range of app marketing services demonstrates our proficiency across the whole mobile marketing spectrum.

You may see for yourself the outcomes that Business Marketer has produced. Visit our most recent case studies or peruse our mobile app services to learn more about what we can do.
We've helped our clients achieve incredible metrics such as
organic growth in under one year
Leaders in mobile gaming as well as Fortune 1000 corporations have benefited from our success. They chose us because we could deliver unique, data-driven, high-quality results for their brand.
In order to start the sustainable cycle of ongoing growth, we want to push you to the top of the app store rankings and search results. Your app marketing campaign will yield better results if you invest more money into it.

Business Marketer collaborates with you and adjusts its strategy to fit your KPIs. We'll learn everything there is to know about your company, from your target market to your authorized messaging. We'll comprehend your brand's core foundation. Although we've worked with companies in almost every sector, we understand that every brand is different and runs in a different way. A thorough client brief will serve as the blueprint for the entire marketing campaign we design for you. Your account director will keep you informed at all times. Every step of the journey, your committed Account Director will keep in touch with you. Your interaction with us should go as smoothly and successfully as possible. We keep you informed of all results in clear, frequent reports. As we are always available to assist with everything that arises, regardless of the time, you will have immediate access to data and insights.